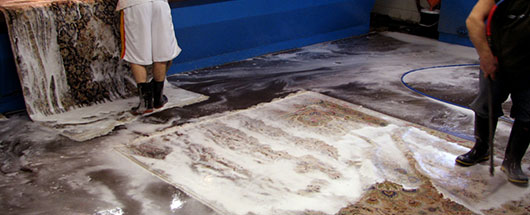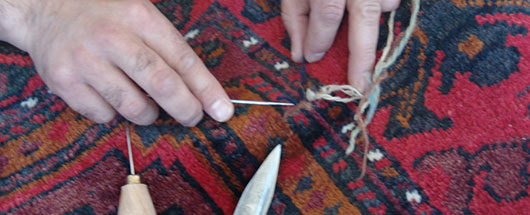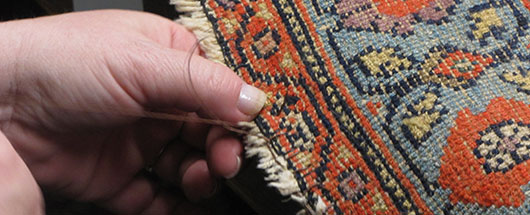 Welcome to Big John Carpet Cleaning
(718) 280-1047
Call Us -
Get 20% Off All Our Cleaning Services
Carpet Cleaning Queens
Regardless of the quality of your carpet, at some point, it will get too dirty. Carpet fibers are excellent at trapping dust particles, which is one reason they are perfect for homes. Your carpeting is undoubtedly an investment that spent a good amount of resources. So what kind of care does it get? How frequently does it get a thorough wash? Remember that the carpet is where all the deposits from the soles of your shoes land. It is the place where your pet and children roll around when playing.
Consider all the debris, dust, allergens, dander, and skin cells that fall onto carpeting. It is clear that your carpet needs more than a casual scrub and a hose down in your backyard. Big John Carpet Cleaning has professional cleaners who get into the deep of your floor covering, not just the top layers. The base of the fibers is where all the dirt hides and that is what we concentrate on. Getting our service in Queens is a way to protect such an investment.
Restore Appearance
Carpeting that goes a long time without proper cleaning will fade in appearance. The conventional techniques for DIY stain removal are some causes of this. Most people rub the carpet fabric when there is a spillage, which only causes the stain to seep deeper into the fabric. It also spreads it further, leaving you with a bigger mess than when you started. Such mistakes cause discoloration of carpets, and that compromises their appearance. Our technicians use the safest methods to rid your floor coverings of stubborn stains. Whether it is pet urine, sauces, wine, or mud, our services for carpet cleaning Queens ensure that they are not permanent.
Fresh Smelling Carpeting
Vacuuming your carpet may keep the top of the fibers clean, but it doesn't do much for the smell. When you have pets and children, it is easy to get accidents that lead to foul-smelling stains. A carpet that has soaked moisture or didn't dry well after a DIY cleaning attempt will have a musty odor. Smelly carpets can ruin the comfort of your home and put off guests. We use cleaning products that leave your carpet smelling very good, but not overwhelmingly fragrant.
Removing your carpets for cleaning can be quite a hassle, especially if you have several of them around the home. Our free carpet pickup and delivery services are just the solutions you need. We also have a 20 percent discount for our carpet cleaning Queens. Don't risk our health or that of the family by letting your carpet go too long without expert washing. The extraction cleaning, drying, and anti-allergen treatment we give your carpets more than guarantees bacteria-free floor protection. Use (718) 280-1047 to contact us for carpet cleaning queries.