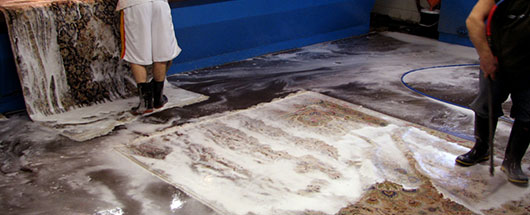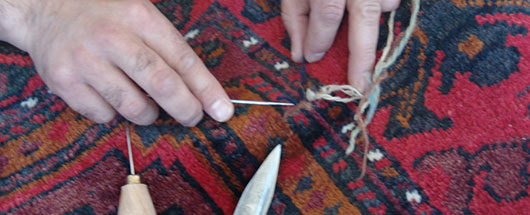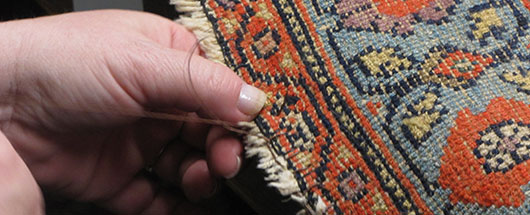 Welcome to Big John Carpet Cleaning
(718) 280-1047
Call Us -
Get 20% Off All Our Cleaning Services
Area Rug Cleaning
You may be tempted to clean your area rug like any other fabric but don't ever make that mistake. Washing your Oriental rug with kitchen detergent and a brush is a very effective way of destroying it. The brush bristles will tug at the delicate fibers, and the detergent will eat away at the material. An expert rug cleaning service is what you need. Big John Carpet Cleaning has been washing rugs for years, so believe that we have perfected ways of getting the most frustrating stains and dirt buildup from your rugs. If you are a homeowner in Queens wondering how your Persian rug is going to retain its high quality, we are the company to use.
Give Life to Your Rug
The IIRC has a survey that shows 64% of homeowners in the U.S have rugs but only 40% of those clean them. Most people don't think about the maintenance requirement of area rugs, which is why they get worn out so fast. An area rug has to soak in moisture when people spill liquids, dust that comes in from open windows and even mud or snow during winter. Even if you ask people to leave shoes outside, area rugs still suffer quite a bit. Now imagine the impact that prolonged use has on the life of your rug. Our professional services for rug cleaning Queens give your rug the strength and protection to put up with any abuse.
Enhance Rug Functionality
Area rugs perform much the same functions as your carpets, which is providing insulation and filtering dirt particles. By doing this, they remove contaminants from the air in your home. However, rugs have to be clean to facilitate this. When the particles become too much, they just fly back into the air, resulting in an unhealthy living space. Maintaining regular cleaning is the safest way to ensure that people with sensitive nostrils don't end up with frequent cold episodes. The products we use don't leave residue behind, which is always a problem with DIY cleaning.
From Turkish tapestry to Navajo Indiana Wool to Romanian-Tabriz, we have the skills to clean them all. We understand how much it takes to find the perfect area rug to fit your home requirements and that is why we handle each one exclusively. The sensitivity of rug fibers also demands the gentlest cleaning products, and that is what you get at Big John Carpet Cleaning. It is advisable to remove rug before cleaning it to avoid staining, which is why we have free delivery and pickup. Capitalize on our 20% discount for all cleaning services and give your home the deluxe treatment it demands. Contact us on (718) 280-1047 to learn more about our rug cleaning Queens. Preserve the integrity of your area rugs and boost their durability with expert cleaning.